REMIND app Warning! We have had several teachers report issues with their REMIND app. Please be careful about receiving messages from unknown senders. Please contact your child's teacher directly if you have a concern.
VALENTINE'S DAY DELIVERY ANNOUNCEMENT! Milan Elementary will accept Valentine's Day deliveries on Tuesday, February 14. To ensure deliveries are organized and ready to take to the children, we ask that any parent deliveries arrive at the school before 11:00 a.m. Deliveries from florists, stores, etc. must be delivered to the school at 1:20. MES employees will take ALL deliveries to students in their classroom. We will not call students over the intercom to pick up deliveries. Please remember: No glass items, no balloons, and no large items can be delivered to students at school.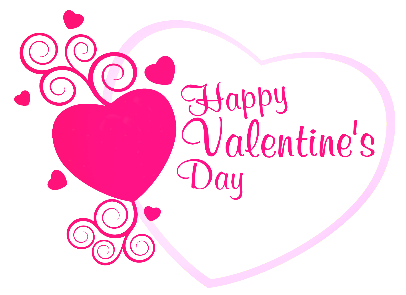 It's time for universal screening! All students in grades K through 4th will be taking their aimswebPlus reading and math test beginning Monday, January 9th through Friday, January 20th. Reports will be sent home with students the following week.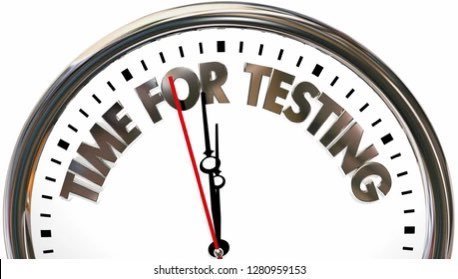 January Lunch Menu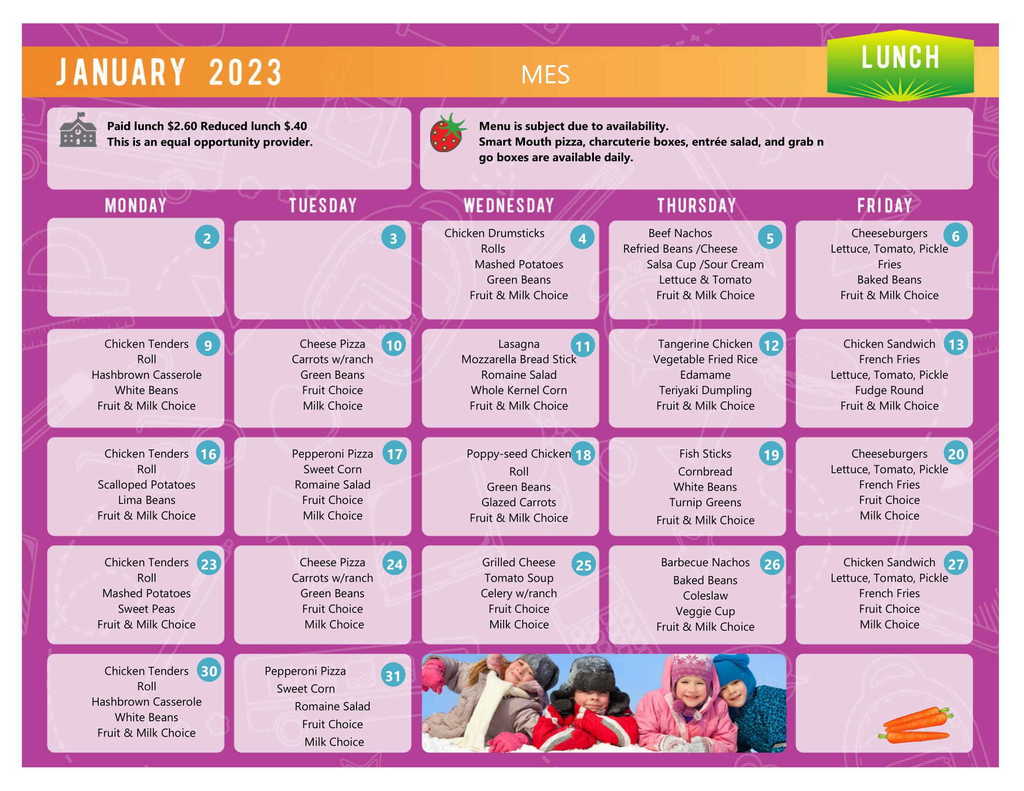 The MES fundraiser will be ready for pickup tomorrow, December 6, in the Big Gym starting at 1:00pm. Large or frozen orders cannot go home on the school bus, so please make arrangements to pick up your order before 5:45 pm. Thanks for supporting Milan Elementary School.
MES Fundraiser Pickup! The MES fundraiser is scheduled to arrive on Tuesday, December 6th. Pick-up will take place in the Big Gym. Once we know an exact time, we will update this post.

Nashville, TN — Today, the Tennessee Department of Education (TDOE), in partnership with Governor's Early Literacy Foundation (GELF), is opening up an opportunity for parents to order free at-home reading resources this winter for any of their children in grades K-2. Through this partnership, TDOE and GELF want to encourage at-home reading practice to help young learners become stronger readers outside of the classroom. Based on if a child is in kindergarten, 1st or 2nd grade, they will receive the At-Home Decodable Book Series, which contains 20+ exciting stories full of sounds and words to practice, and age-appropriate, high-quality books from Scholastic. All Tennessee families can order one booklet pack for each of their kindergarten, 1st, and 2nd grade students using this site
https://readingresources.mybrightsites.com/

Due to increasing student and staff sickness across the district, Milan Special School District will be closed on Tuesday, November 22,2022. We wish you and your family a Happy Thanksgiving. We look forward to seeing everyone back on Monday, November 28.
Fall Pictures Have Arrived! MES Families, If you ordered Fall Pictures, make sure to check your child's backpack this afternoon. Pictures are being sent home today.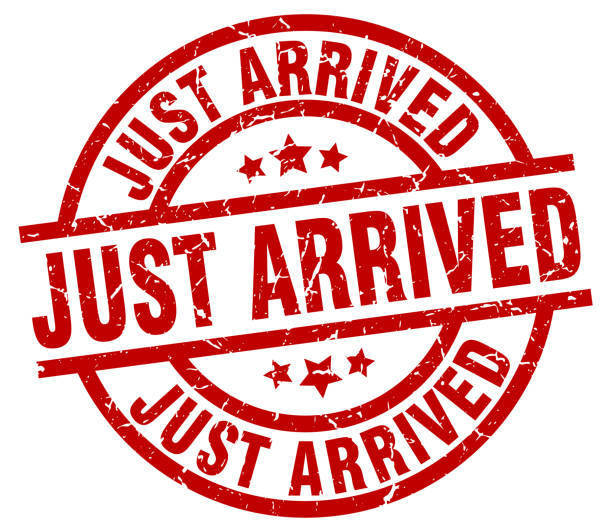 The students and staff of Milan Elementary School would like to invite you to celebrate with us as we honor the bravery and sacrifices of all our Veterans. This very special event will take place Thursday, November 10th in the Milan Elementary cafeteria with two identical back to back programs, one beginning at 8:15 a.m. and the other at 9:00 a.m. We especially look forward to honoring those who serve or have served this great country.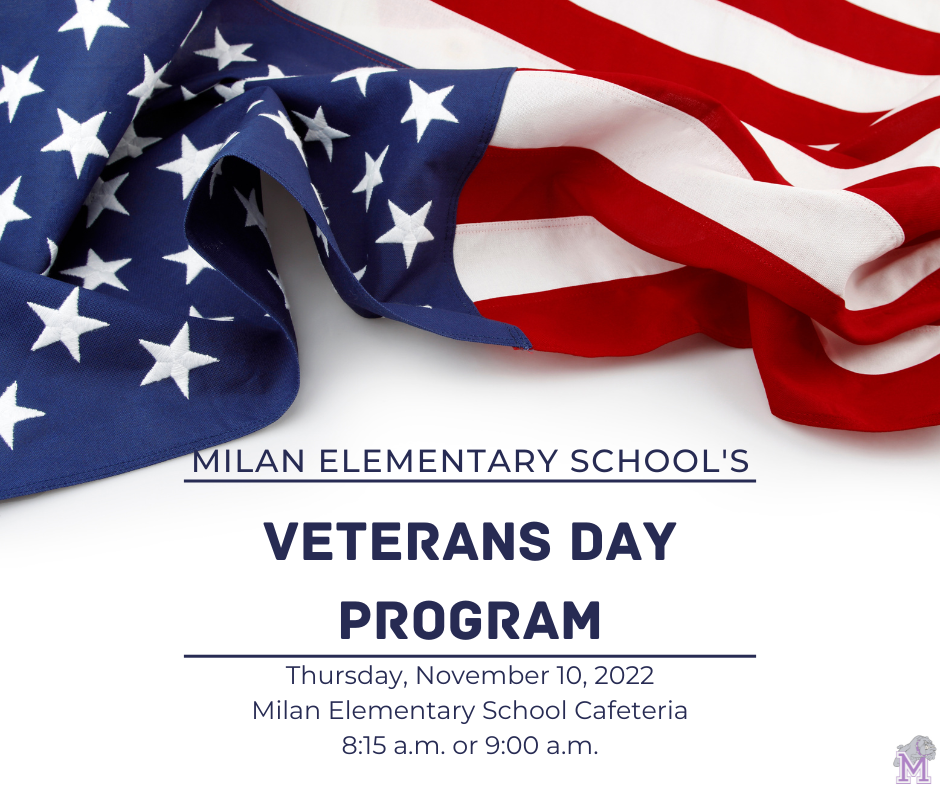 Join us as we honor the bravery and sacrifice of all our Veterans. Milan Elementary School Veterans Day Program Thursday, November 10 at 8:15 am & 9:00 am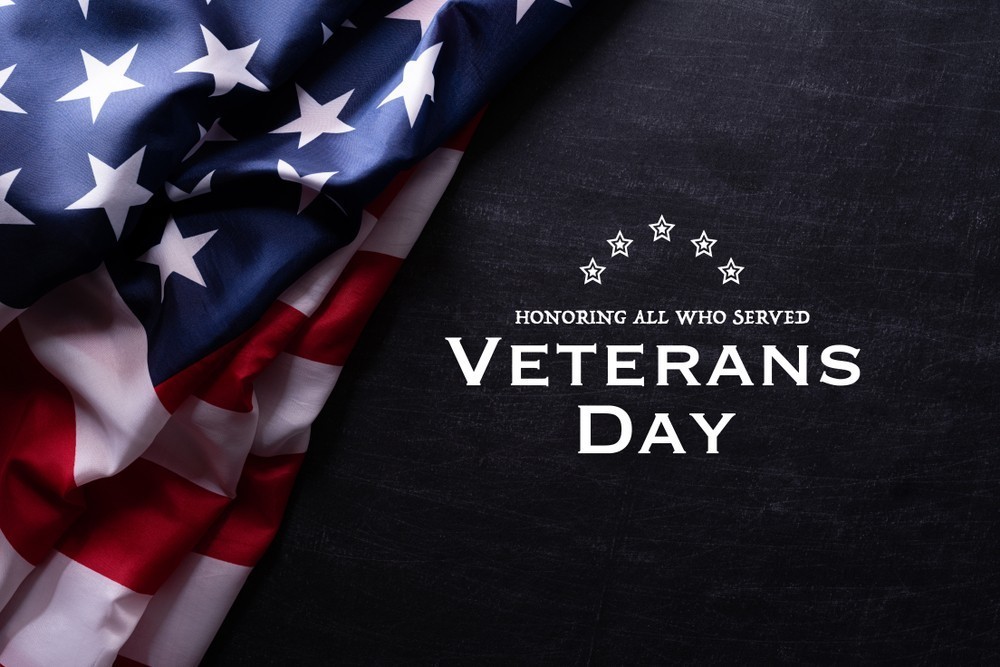 November Lunch Menu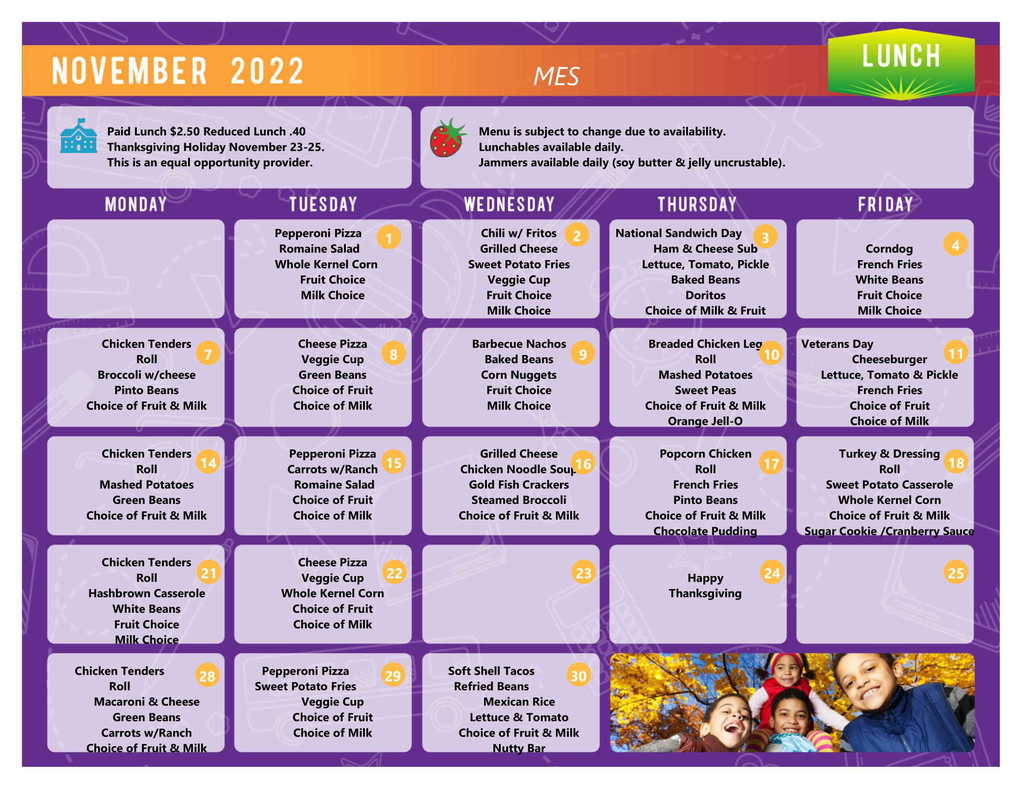 Weekend Fundraiser Challenge! #MESCookies #WhatisyourCookieHeight?
Don't forget the MES Fall Festival tomorrow night, Thursday, Oct. 27 from 5:30-8:00pm.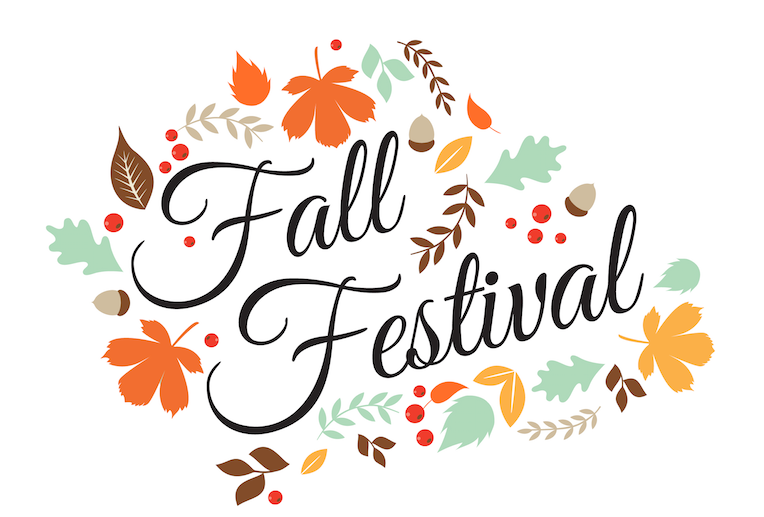 Thanks to Medlin's Produce Stand for providing pumpkins for all of our PreK students!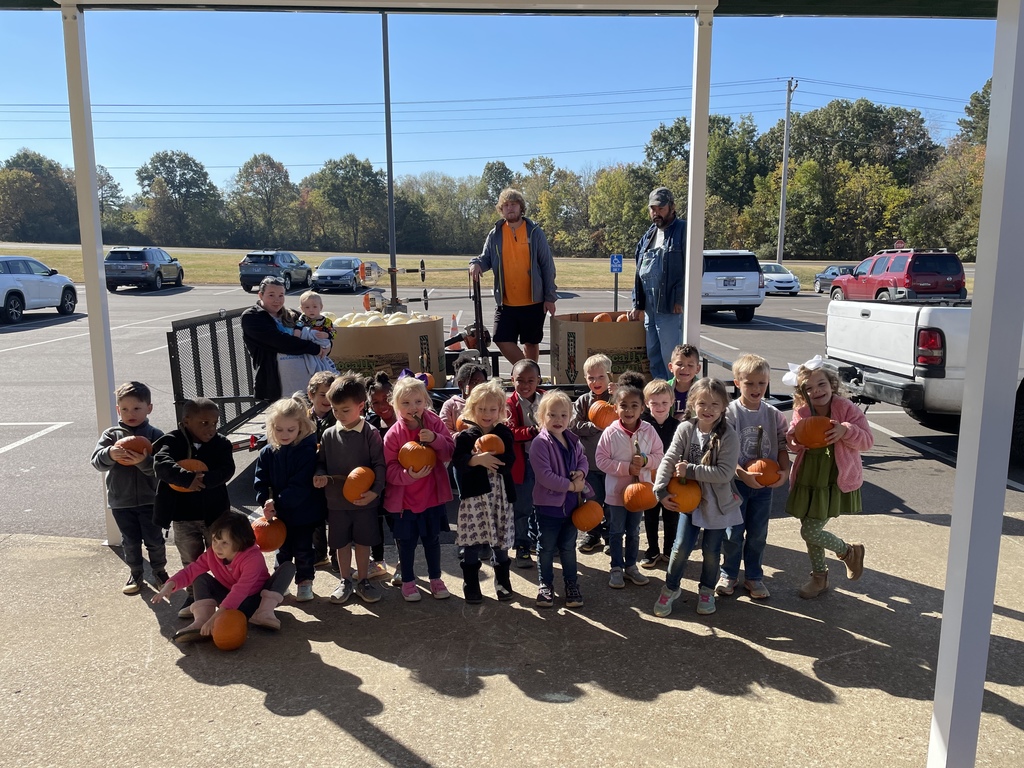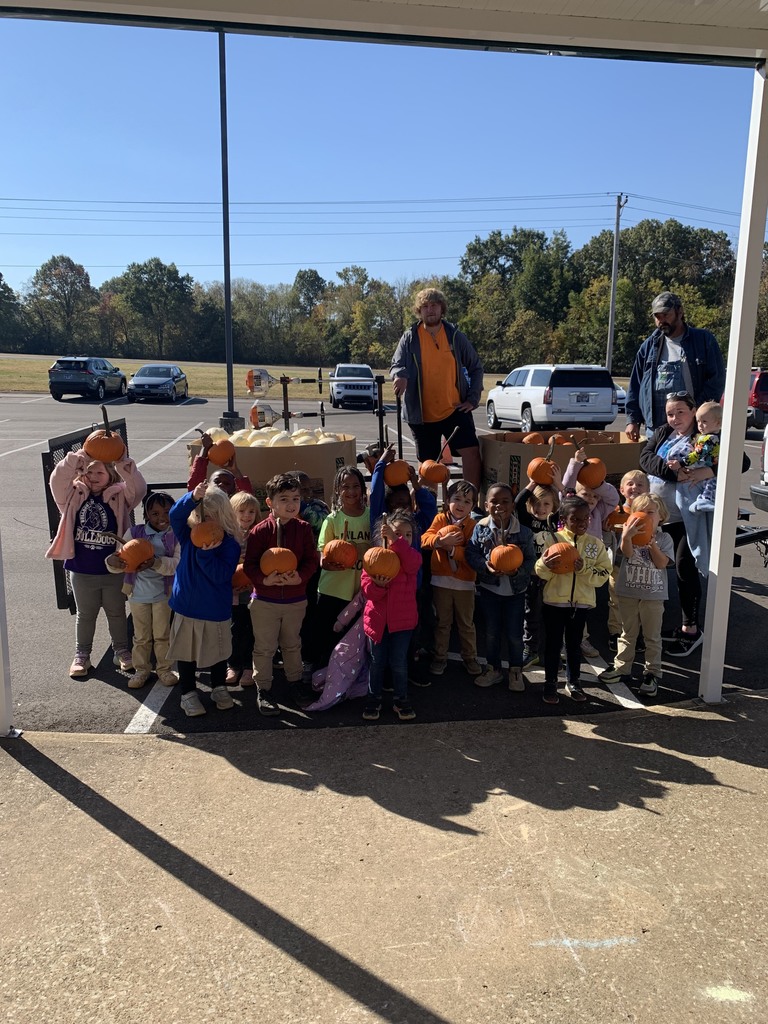 Join in and celebrate Red Ribbon Week with Milan Elementary School next week: October 24-28 -Monday: "Celebrate Life...Dream Big!" - wear pajamas -Tuesday: "Celebrate Life...As a Team!" - wear your favorite sports team apparel -Wednesday: "Celebrate Life...In Style!" - wear your sunglasses/hats -Thursday: "Celebrate Life...Be Happy, Be Healthy, Be You!" - wear your favorite outfit (no inappropriate wording, no spaghetti strap shirts, same rules for picture day apply) -Friday: "Celebrate Life...Bulldogs are PAWSitively Healthy & Drug Free" - wear bulldog spirit apparel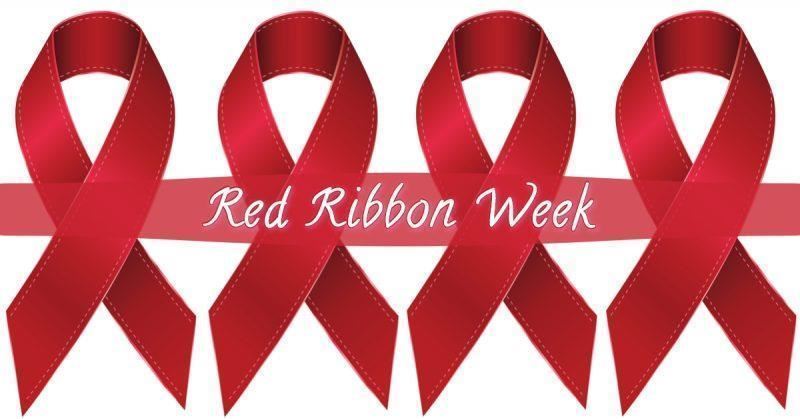 Milan Elementary Family: We are off to a great start with our Cherrydale Fundraiser. 🙌🏻 Thank you to the parents who have already taken time to register and share the information digitally. Right now we have 20% of our student population who have registered and shared. Our goal is to get to 50%. Would you mind doing this so we can reach our goal? Simply go to
www.shopfund.com
to register. You can simply share everything from your phone with your supporters near and far. It is so EASY! When you register and share your student earns the GOATz keeper popper wristband. They are super excited! Please register and share today! Selling made simple! We appreciate your continued support of our school!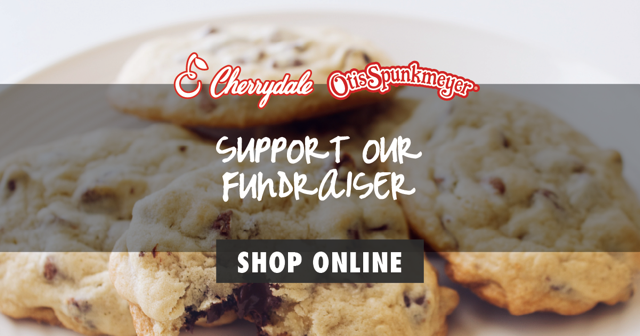 Ms. Caroline and Ms. Autumn's Pre-K classes had a visit from firefighters yesterday! #CommunityHelpers #faMily #MilanLife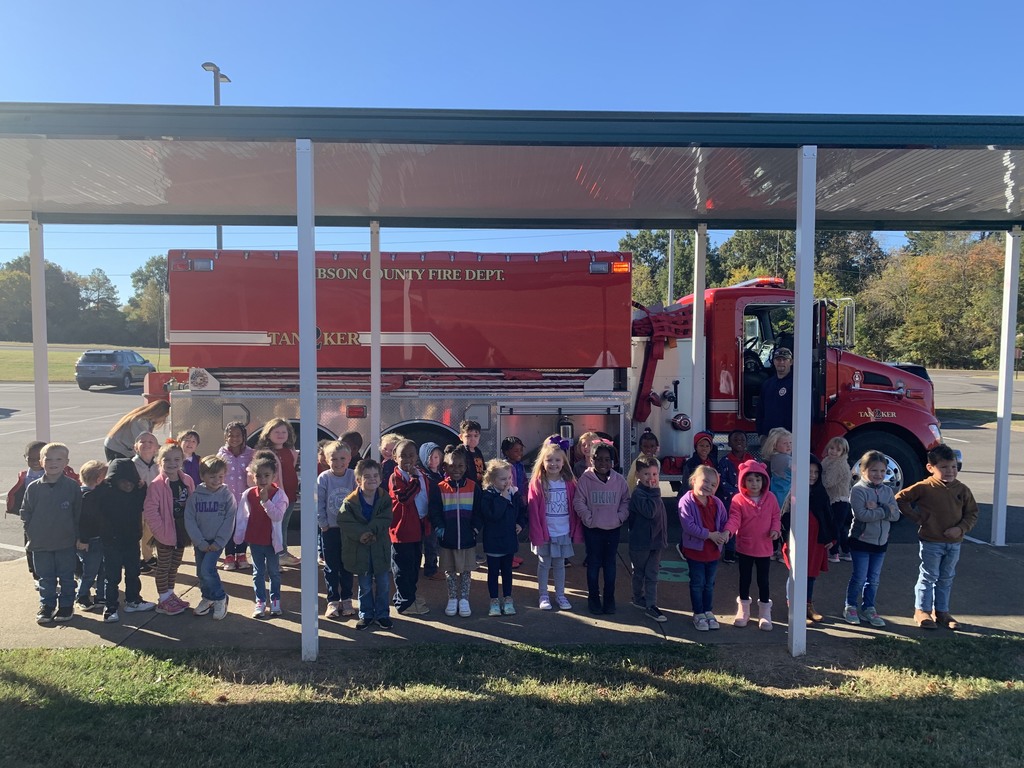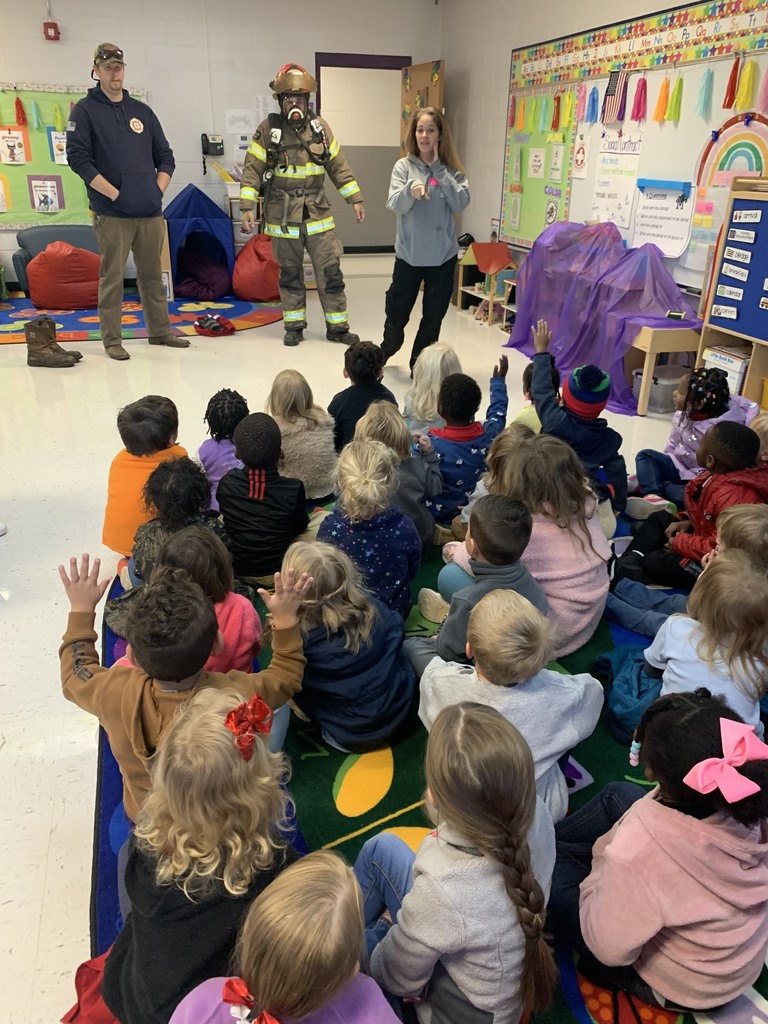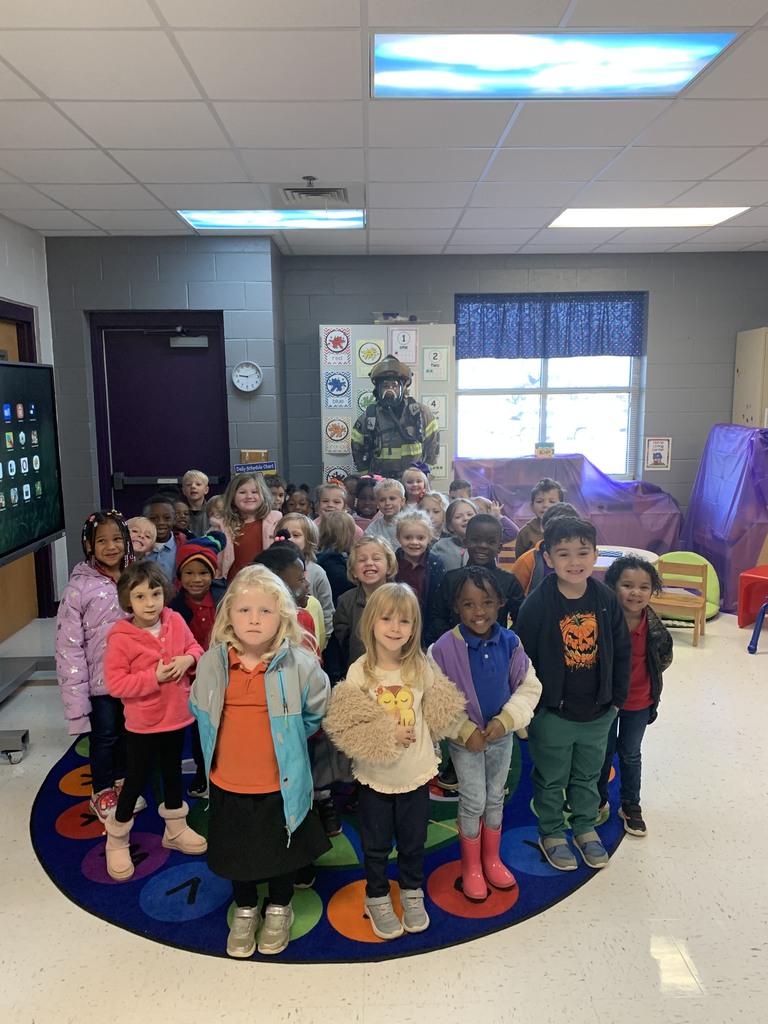 Our MEGA Student for this week is Noah Harris. He is in Ms. Alexis Kime's homeroom. "Noah is a great role model in our classroom. He is always following directions and meeting expectations. Noah is a good friend and almost always has a smile on his face. I have loved getting to know Noah this year!" CONGRATULATIONS NOAH! You are #MilanAwesome! #MilanLife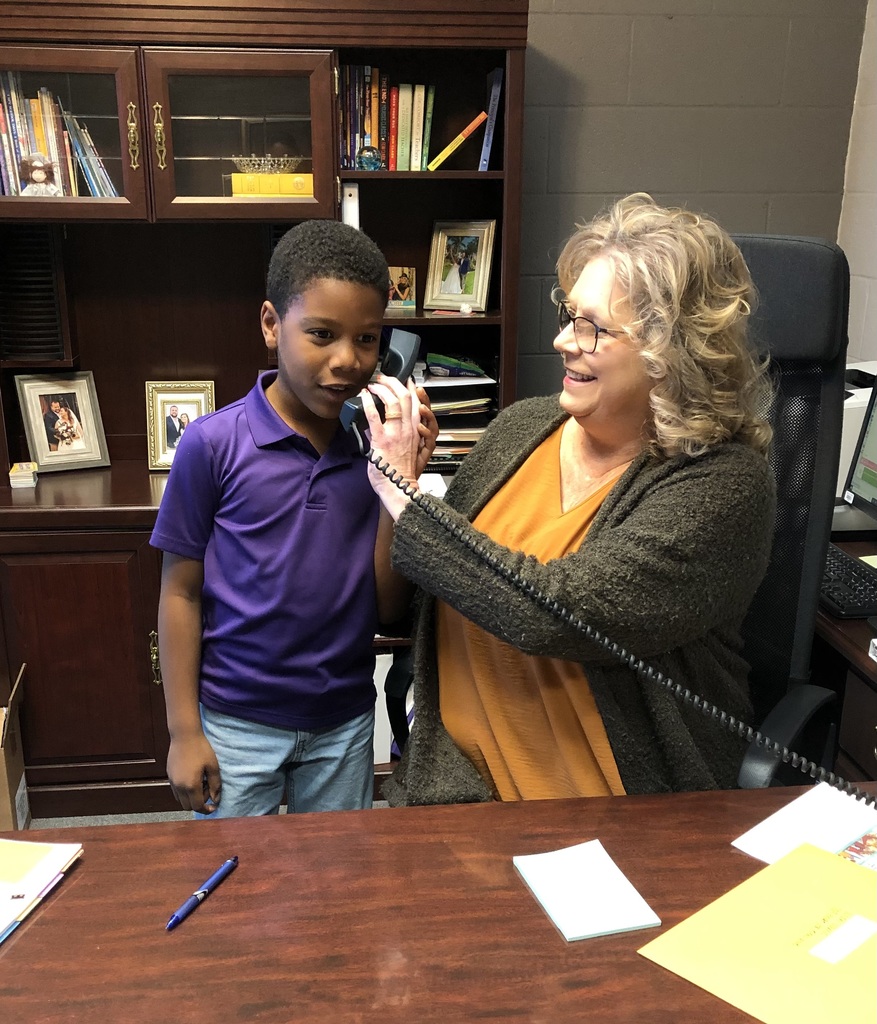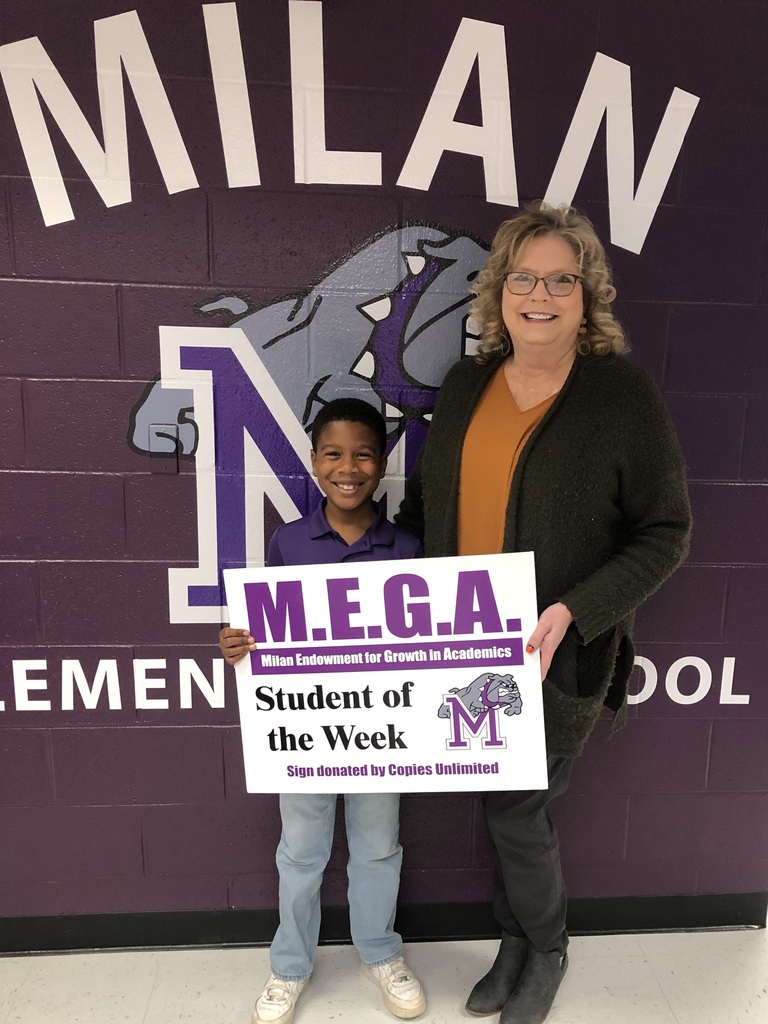 Late Post Alert! Congratulations to our MEGA Student from last week (10/12/22), Laney Smoyer. She is in Mrs. Kim Rimmer's homeroom. "Laney is a bright student who strives to reach her academic goals. She always tries her best and takes pride in her work" CONGRATULATIONS, LANEY!! You are #MilanAwesome! #MilanLife